---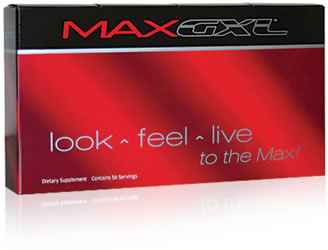 questions please email
cecate@pacbell.net
---

July 14, 2010
What's the connection between tennis and the French Revolution?
On this date in 1789, citizens of Paris rioted; they took over the
Bastille
prison, released the seven prisoners inside, and destroyed the fortress.
Bastille Day
(known in France as La Fête Nationale) has been celebrated on
the event's
anniversary ever since, with feasting, parades and fireworks. It was the second of two pivotal events that started the
French Revolution
. The first one had taken place three weeks earlier, on June 20, 1789, when all but one of the 577 members of France's
Third Estate
of the
Estates-General
— locked out of their meeting hall by
Louis XVI's
soldiers — convened on a nearby tennis court. There they signed a declaration renaming their body the
National Assembly
and vowing to continue to meet until a constitution was written. This declaration became known as the
Tennis Court Oath
.
Quote:
"The French revolution taught us the rights of man."
— Thomas Sankara
July 13, 2010
The Iconic Rubik's Cube
What is the Rubik's 'Masterpiece Cube'?
In 1995, to mark the 15th birthday of the introduction of the
Rubik's Cube
to America's toy stores,
Diamond Cutters International
created a "Masterpiece Cube." It is a fully-working, 185-carat cube made of solid gold and encrusted with colored jewels.
Guinness World Records
appraised the cube at over $1 million, naming it the world's most expensive toy.
Ernö Rubik
, the inventor of the Rubik's Cube, was born in a hospital air raid shelter in Budapest, Hungary, on this date in 1944. From the Rubik's Cube, Rubik went on to invent the
Rubik's Snake
, the
Rubik's Triamid
and the
Rubik's Magic Folding Puzzle
.
Quote:
"Our whole life is solving puzzles."
— Ernö Rubik
July 12, 2010
Manhattanhenge
What is Manhattanhenge?
Manhattanhenge
is the phenomenon of the setting sun aligning with the east-west streets of
Manhattan's
main street grid. It occurs on two days, equidistant before and after the
summer solstice
. This year, like most years, it occurred on May 30, and is happening again today. The half-sun should be on the grid at 8:24 p.m. Astrophysicist
Neil deGrasse Tyson
coined the term Manhattanhenge as a takeoff on
Stonehenge
, a site in southern England where the sun aligns with the stones on the dates of the
solstices
. Early birds, take note: the corresponding sunrise phenomenon happens around the
winter solstice
, usually December 5 and January 8.
Quote:
"(Manhattanhenge is)...a rare and beautiful sight. These two days happen to correspond with Memorial Day and Baseball's All Star break. Future anthropologists might conclude that, via the Sun, the people who called themselves Americans worshiped War and Baseball."
— Neil deGrasse Tyson
July 11, 2010
Who was Atticus Finch?
Atticus Finch
was a fictional character; he was the hero of
Harper Lee's
To Kill a Mockingbird
. Finch was a model of a lawyer and a father, who took upon himself to defend a black man unjustly accused of raping a white woman in the deep South of the 1930s. Lee said she based the character on her father, a white attorney who once defended two black men on trial for murder. The novel, published fifty years ago today, won a Pulitzer Prize, and librarians voted it the best novel of the 20th century.
Gregory Peck
played the film version of Atticus Finch, winning an Oscar for the role. In 2003, the
American Film Institute
voted Atticus Finch the greatest cinema hero of all time in its special feature,
AFI's 100 years
. Lee never wrote another novel. In 2007, she was awarded the
Presidential Medal of Freedom
.
Quote:
"If you can learn a simple trick, Scout, you'll get along a lot better with all kinds of folks. You never really understand a person until you consider things from his point of view, until you climb inside of his skin and walk around in it."
— Atticus Finch
,
To Kill a Mockingbird
July 10, 2010
Tinker, Evers, Chance
Chicago Cubs, 1906
Who were Tinker, Evers and Chance?
Most of us have heard of the sorrow in Mudville on the day that "
mighty Casey
" struck out.
Tinker, Evers and Chance
were the heroes in another famous poem about baseball.
Chicago Cubs
shortstop
Joe Tinker
, second baseman
Johnny Evers
and first baseman
Frank Chance
worked together like a well-oiled machine, becoming masters of the
double play
. The trio first played together on September 13, 1902, and two days later they executed their first double play. With their infield prowess, they repeatedly stole the pennant from the
Giants
. On this date in 1910, the New York Evening Mail published "
Baseball's Sad Lexicon
," aka "Tinker to Evers to Chance," a short poem written by
Franklin Pierce Adams.
Quote:
"Words that are heavy with nothing but trouble: 'Tinker to Evers to Chance.'"
— Franklin Pierce Adams
July 09, 2010
Atomic Bomb Test
What is the Russell-Einstein Manifesto?
Even some of the scientists responsible for the work enabling the US to drop atomic bombs on
Hiroshima
and
Nagasaki
in 1945 felt regrets about the event and their part in it. The result was the
Russell-Einstein Manifesto
, issued on this date in 1955, which called on the world governments to avoid the use of
nuclear weapons
and to use peaceful means to settle future disputes. Composed mostly by
Bertrand Russell
and
Joseph Rotblat
, the document was signed by other eminent scientists, including
Albert Einstein
and
Max Born
.
Quote:
"The atomic bomb made the prospect of future war unendurable. It has led us up those last few steps to the mountain pass; and beyond there is a different country."
— J. Robert Oppenheimer
July 08, 2010
Jean de La Fontaine
Was there a real Aesop who wrote fables?
It's never been proven. Greek historian
Herodotus
wrote of a slave named
Aesop
who lived in sixth century
BCE
and told moralistic tales. The first to collect and publish Aesop's
fables
was
Jean de La Fontaine
, a French poet who was born on this date in 1621. La Fontaine studied medicine and theology and eventually qualified as a lawyer, but never worked in any of those fields. He worked for a while with his father as a superintendent of forests, and began to write. His fables, moral stories of the human condition told through animal characters, were extremely popular and were widely translated and imitated. He based many of his own stories on those of the earlier
fabulist
, Aesop.
Quote:
"A person often meets his destiny on the road he took to avoid it."
— Jean de La Fontaine
July 05, 2010
Tennis
Do games get called because of rain at Wimbledon?
For more than a century, rain at
Wimbledon
would delay a match. Last year, a retractable roof was installed over Wimbledon's central court, allowing play to continue in most kinds of weather. This year's Wimbledon competition drew to a close yesterday, with
Rafael Nadal
winning his second men's singles championship. The day before,
Serena Williams
had taken her fourth singles title; Serena or her sister
Venus
won the championship 9 out of the last 11 years. Last year,
Roger Federer
won a record 15th major singles title on this date, beating
Andy Roddick
in a five-set match. Federer was knocked out early this year, not making it to the final rounds. On this date in 1975,
Arthur Ashe
became the first black man to win the Wimbledon singles title and in 1991, 16-year-old
Martina Hingis
became the youngest Wimbledon singles champion in history.
Quote:
"I'm number one in the tournament, but number one doesn't always win."
— Rafael Nadal
July 04, 2010
What were John Adams' dying words?
It is said that
John Adams'
final words were "Thomas Jefferson survives." In fact,
Jefferson
had died just a few hours before Adams on this date in 1826. Exactly fifty years earlier, the
Declaration of Independence
was adopted; it was the handiwork of
both men
, along with
Benjamin Franklin
,
Roger Sherman
and
Robert R. Livingston
. In a very close race in 1796, Adams beat Jefferson by three electoral votes to become the second president of the United States. Four years later, the tables turned, with Jefferson narrowly winning the seat from Adams. The bitterness between the two began to dissipate in 1812, when they began a correspondence that continued until their deaths. Jefferson died at the age of 83; Adams was 90.
Quote:
"I never considered a difference of opinion in politics, in religion, in philosophy, as cause for withdrawing from a friend."
— Thomas Jefferson
July 03, 2010
Canis Major
What are the 'dog days'?
The "
dog days
" are usually the hottest days of the summer in the Northern Hemisphere. They start on or around July 3 and last into late August. It's a time when it can be too hot to be fully productive and when progress seems to stagnate. The name came from the ancient Romans, who referred to the
Dog Star's
rising and setting with the sun as
dies caniculares
, or "dog days." The Dog Star, or Sirius, is the brightest star in the night sky. It's part of the constellation
Canis Major
.
Quote:
"Things are as they are. Looking out into it the universe at night, we make no comparisons between right and wrong stars, nor between well and badly arranged constellations."
— Alan Watts
July 02, 2010
Earhart and Noonan
Who is currently the youngest person to have circumnavigated the globe in a boat?
Michael Perham
was 17 years and 164 days old when he became the youngest person to sail solo around the world. Just a few months earlier,
Zac Sunderland
had completed his solo round-the-world voyage, about 4 1/2 months shy of his 18th birthday. Last month, Sunderland's sister,
Abby
, attempted to beat Perham's record, setting out alone in her boat at the age of 16. Abby's trip was aborted when her mast snapped off in a storm, and she had to be rescued at sea. Legendary aviator
Amelia Earhart
summed up the thrill and difficulty of traveling solo: "In soloing — as in other activities — it is far easier to start something than it is to finish it." The first woman to fly solo across both the Atlantic Ocean (1932) and the Pacific Ocean (1935), Earhart and navigator
Fred Noonan
disappeared on this date in 1937 as they attempted to fly around the world along the equator.
Quote:
"Adventure is worthwhile in itself."
— Amelia Earhart
Thursday July 15, 2010:
Get service on MC --XL
Market was not to good but a late rally brought the S&P positive and the Dow was off 7pts +.
---
Wednesday July 14, 2010:
In Orange County, Brea
A good friends mother passed away and her funeral was today...
---
Tuesday July 13, 2010:
U.S. Markets Rally
On the news of favorable earnings reports from Alcoa and others the U.S. markets had a good day with the Dow advancing about 146 points to 10,370 and the Nasdaq 2,241 up +43 with S&P advancing 16.53 to 1,095.28
---
Monday July 12, 2010:
Markets dull
The stock markets have been up & down slightly both North and South; some of my issues have taken a hard hit as has AKS -54 and with 30 minutes to go in the session the DOW is up +13 and both the Nasdaq +3ish and S&P + 0.26 but donpt hold your breath they can go South without notice and quickly.
---
Sunday July 11, 2010:
Truly profound;
is Harper Lee's Atticus Finch's advise;
"If you can learn a simple trick, Scout, you'll get along a lot better with all kinds of folks. You never really understand a person until you consider things from his point of view, until you climb inside of his skin and walk around in it."
So too the tendency to be critical of others and things; why do we think we have the right? Oh, tis so easy to see failure and perceive wrong and at the same time fail to see the effort (usually honorable) expended that achieved that end...
---
Saturday July 10, 2010:
USA
And so it was; Tinker to Evers to Chance.
---
Friday July 9, 2010:
USA
Four days (shortened week Monday closed for July 4th) in a row the DOW advanced 500pts and Nasdaq & S&P also had winning week.
---
Thursday July 8, 2010:
USA
Ended up a good day as the Dow shot up 70 pts in the last 1hr. to close @ 10,138.92 up 120.64 after being apprehensibe all session falling back to 10,040 (+22) with a 1 1/2hr. to go.
---
Wednesday July 7, 2010:
USA
Great Market Day; Dow closed up +274.43 @ 10,018.05 and for me the best day in the last several weeks.
---
Tuesday July 6, 2010:
USA
Dow closed up +57.14 @ 9,743.62 but it was a losing day for me. About the same as Friday July 2.
---
Monday July 5, 2010:
USA
Markets closed CELEBRATE Sunday's Holiday
---
Sunday July 4, 2010:
USA
CELEBRATE
---
Saturday July 3, 2010:
off
Clear
---
Friday July 2, 2010:
off
Clear

Dow 9,686.41 -46.12 NASDAQ 2,091.79 -9.57 S&P 1,022.54 -4.83
---
Friday July 2, 2010:
off
Clear

Dow 9,686.41 -46.12 NASDAQ 2,091.79 -9.57 S&P 1,022.54 -4.83
---
Thursday July 1, 2010:
No entries
Clear

Stock market down DOW 9,732.46 -41.56 NASDAQ 2,101.36 -7.88 S&P 1,027.36 -3.35
---
---
Historical Events --- here.
More Historical Events for November 7 -- here.
Little known --- National Bittersweet Chocolate With Almonds Day Souce: NCA - National Confectioners Association Web site: www.candyusa.org/Classroom/calendar.html
Some folks born on this day.....
Cortez Cate, born on November 7, 1938
Billy Graham born on November 7, 1918
Keith Lockhart (1959)
Joni Mitchell (1943) ("Both Sides Now" song with some relevance.....)
Dean Jagger (1903)
Leon Trotsky (1897)
Al Hirt (1922)
Marie Curie born on November 7, 1867
---
---
---
Archives: Prior information posted to this page:
(these pages will not load as they are cloaked)
---
email: (fight spammers by not using email hyperlink)

cecate at pacbell dot net